If you shoot pictures or like nudibranch, you should definitely consider joining us
Scientists and nudibranchs
Held in the spring every year, the Nudibranch Safari is hosted by internationally acclaimed experts. If there are things to know about Nudibranch? the scientists will teach you about the identification, behaviour, feeding habits and biology.
Typically, if there are things to know about Nudibranch shooting? The Safari also includes a lecture on how to best photograph nudibranchs. Join us for unlimited nudibranch fun – and experience first hand the amazing array of species we have on the Gulen house reef!
A great learning experience
Joining a workshop to learn more about your favourite subject is always a good idea. You'll meet like-minded people who can help you learn more and better understand things, and it is always fun to share experiences. The Nudibranch Safari is definitely no exception! After attending the Nudibranch Safari you will know the differences between the different species.
Next Nudibranch Safari 22 to 27th of March 2022
Dont miss this opportunety,to experience incredible fun.
Higlights
2010: Eubranchus rupium was recorded as a new species for Norway.
2011: Goniodoris castanea and Onchidoris oblonga were recorded as new species for Norway. Tritonia lineata was recorded for the first time in 140 years.
2012: Berghia norvegica was identified for the first time since 1939, and seen in situ by divers for the first time in history. Read more here
2013: A record number of 54 species were identified. Three new species were recorded in Norway for the first time – Onchidoris pusilla, Onchidoris sparsa and Eubranchus doria.
2014: It was determined that a new Flabellina species has to be described. Three new species for Gulen were found – Eubranchus tricolor, Aldisa zetlandica and Doto millbayana.
2015: Two new Doto species never before recorded in Norwegian waters was identified – Doto maculata and Doto dunnei. Work on the Flabellina species is progressing and will likely result in the desciption of two new species.
2016: A new Dendronotus species was confirmed, and inconclusive work to identify the extremely rare Cuthona suecica was done. The Flabellina project continued and will result in three new species being described.
2017: New contributions to science are the discovery of the species Gulenia orjani, Gulenia monicae and Fjordia chriskaugei.
Summary
Our house reef at Gulen Dive Resort has probably the highest documented nudibranch species count anywhere in the Atlantic Ocean.
Among our contributions to science are the discovery of the species Gulenia orjani, Gulenia monicae and Fjordia chriskaugei, all of which were published in November 2017 along with a major revision of the familiy Flabellinidae.
In total, we have found a staggering 73 species at the Nudibranch Safari since the beginning. Eight of these are marked cf, which is only done when we are certain they are not the regular species (which is then not checked on the list). We try to keep the cf's to a minimum, but over the years we have inevitably accumulated a few.
Read more on the topic and the Safari here: Scubapixel.com
Scientific field work
There are several things to know about Nudibranch and the experts who hold the lectures on the Nudibranch Safari are seasoned scientists. Often, the trip is part of their scientific field work, and meticulous notes are taken down when they study the collected nudibranchs in close detail. They will all help you to build up a unik understanding about the subjects during the Nudibranch Safari
---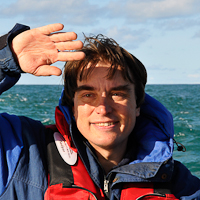 Dr. Alexander Martynov
Scientist of the Zoological Museum of Moscow State University. Alexander is author of more than 80 scientific publications (including monographs) and co-author of the colour guide "Opisthobranch molluscs of the Seas of Russia". Since 1992 he has described 30 new species, 9 new genera and 1 new family
---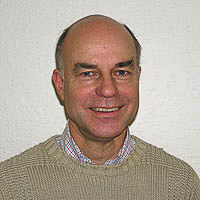 Curator Bernard Picton
Curator of Marine Invertebrates Department of Natural Sciences National Museums.
Nudibranch expert Bernard Picton, author of "A Field Guide to the Nudibranchs of the British Isles" is present, he is counted as one of the worlds most know expert on Nudibranchs.
---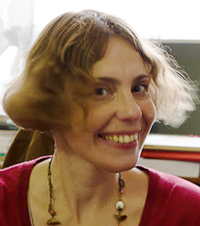 Dr. Tatiana Korshunova
Senior Scientist of Koltzov Institute of Developmental Biology in Moscow. Major fields of scientific interests – cells and molecular mechanisms of behaviour. Tatiana has participated in numerous expeditions and field trips targeted mainly to collect new species of nudibranchs, especially in very cold waters. She is co-author of many scientific papers on nudibranchs molluscs, including description of 21 new species and 2 new genera. Tatiana also co-author of the first ever published colour guide on the opisthobranchs molluscs of Russia.
---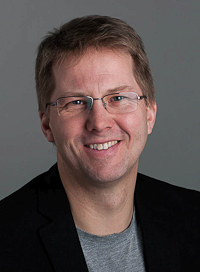 Dr scient Torkild Bakken
Current position is Head of Department, which also allows time for research and teaching.
Main research fields are biosystematics and biogeography, particularly of polychaete worms (Polychaeta). I also have a great interest in nudibranch molluscs (Nudibranchia). My research is focused on phylogeny, taxonomy and biogeography in these groups, as well as faunistics and biodiversity of marine invertebrates along the Norwegian coast.
---
The Nudibranch Safari

This package offers the best Nudibranch diving in Europe.

Dates

The Nudibranch Safari 2020 takes place from 22 to 27th March, 2022. Please enter these dates below if they don't already show.

Nudibranch Safari

This package offers the best Nudibranch diving in Europe. We have through collaboration with several renowned scientists and specialists documented an incredible diversity. Bring your friends or come alone, we promise you a magnificent diving experience where every dive will offer new discoveries.

Photo & Video

Are you a photographer or like to shoot, you have unique opportunities. We have an average viz water at around 15-18m, where the winter months December January and February offers up to 35m. detailed explanations before dives will give you the correct information needed to choose the right lens etc.

Availability

You can dive this package on fixed dates every year, with slight variations of dates in March/April Water temperature is around 6 celsius.

Length of stay

We offer a fixed workshops by default, but we are flexible if you want to make changes. Use our feedback form if you are unsure or have any other questions. When booking please be advised that you accept the terms and conditions set on our

Booking and payment

page.

The package includes:

Accommodation in shared twin rooms at Gulen Dive Resort
Unlimited house reef diving
Boat dive
Nudibranch and UW-photo lectures, workshop
Tanks, weights and air for all dives
Social gathering with other enthusiasts
Dinner for all participants every day
After dive in 200BAR

Including also all that stands in the page

"Booking Conditions"

The package does NOT include:

Nitrox
Flights/transfer/travel costs or dive equipment

The package can be extended with:

Transfer To and from airport
Nitrox,Trimix and deco gas cost
Renting equipment

---







---

Read more about other topic on these pages

Supplementary information on the topic