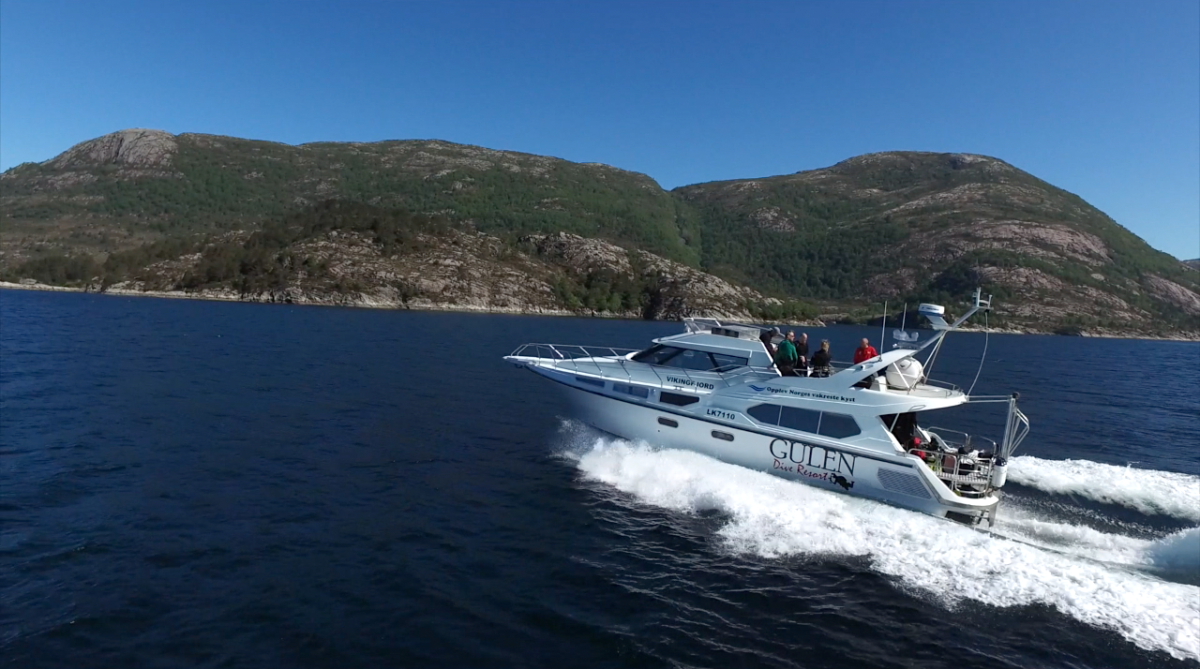 Dive boat
We know what is important to you as a diver, you want safety and regularity regardless of weather conditions. We have the largest and most comfortable Dive boat in Norway, because we care for your comfort during your vacation. Welcome onboard in MS Vikingfjord

Our Dive Yacht is fast, and it helps us to reach our dive destinations in a short time, and it is stable in the sea. It´s custom builded dive deck is constructed to give you a smooth preparation to enter the water. Our steady and fast dive lift picks you up, before it delivers you on the dive deck. Even our key system at our resort, is constructed so all loading and unloading are on the same level, no climbing to get in and out of the boat. Most dive sites are reached in half an hour or less. Our yacht is builded for professional use, and are therefor safe and steady with all available safety equipment. It accommodates 12 divers with good space, and super comfort. Relax between the dives on our large sun deck or enjoy a snack inside between the dives. The choice is your´s.
Warm and comfortable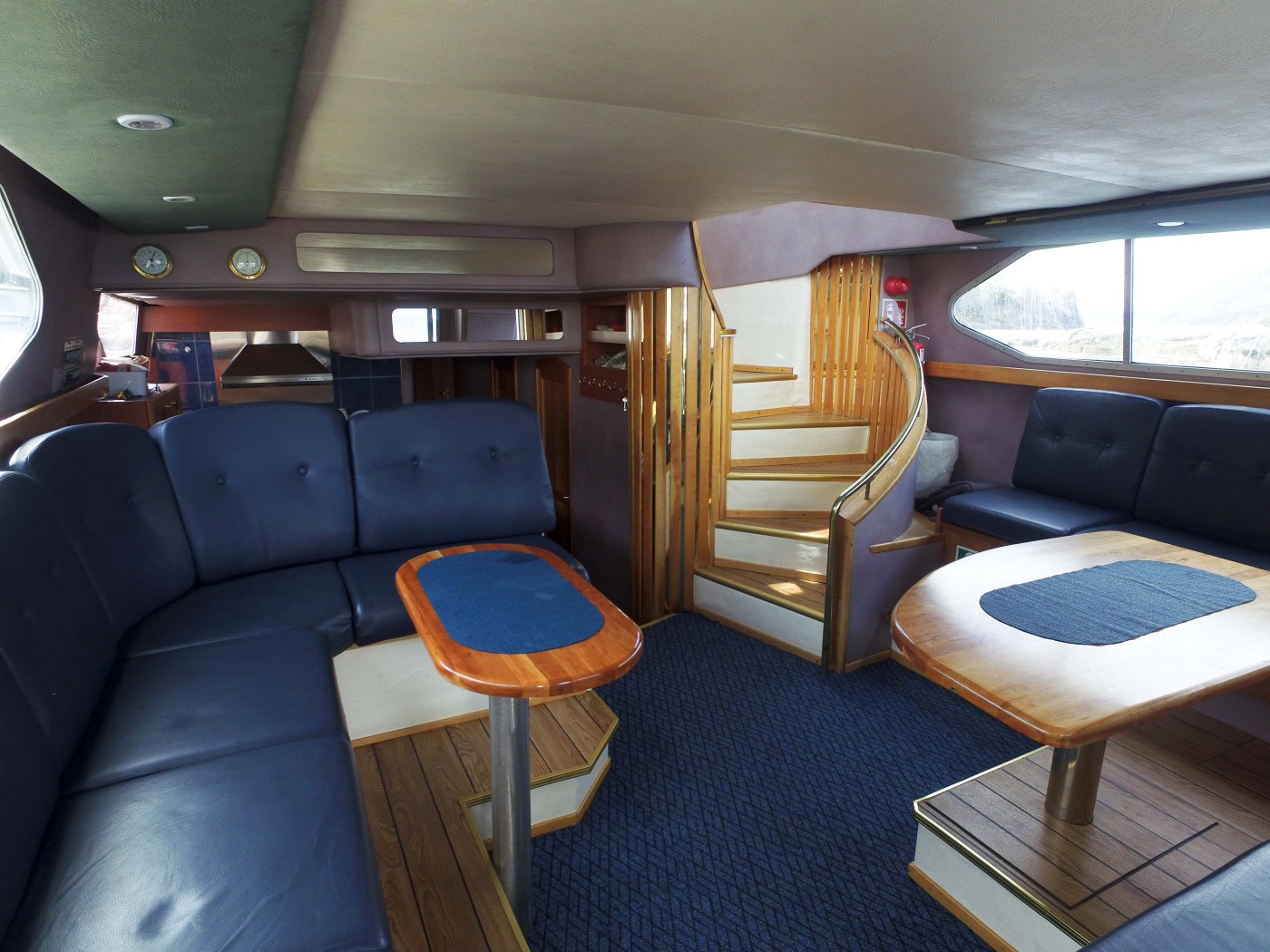 Our comfortable saloon for relaxation between dives, large toilet and shower ready for you if needed. Vikingfjord have also 3 cabins with 6 beds and a large galley where we prepare easy snack and food available between dives.
Safe and sound
Vikingfjord is equipped with all modern navigational aids, radar, VHF radio beside all safety aids that are necessary to keep all divers safe during our day excursions. Of course also oxygen kit in case of emergency.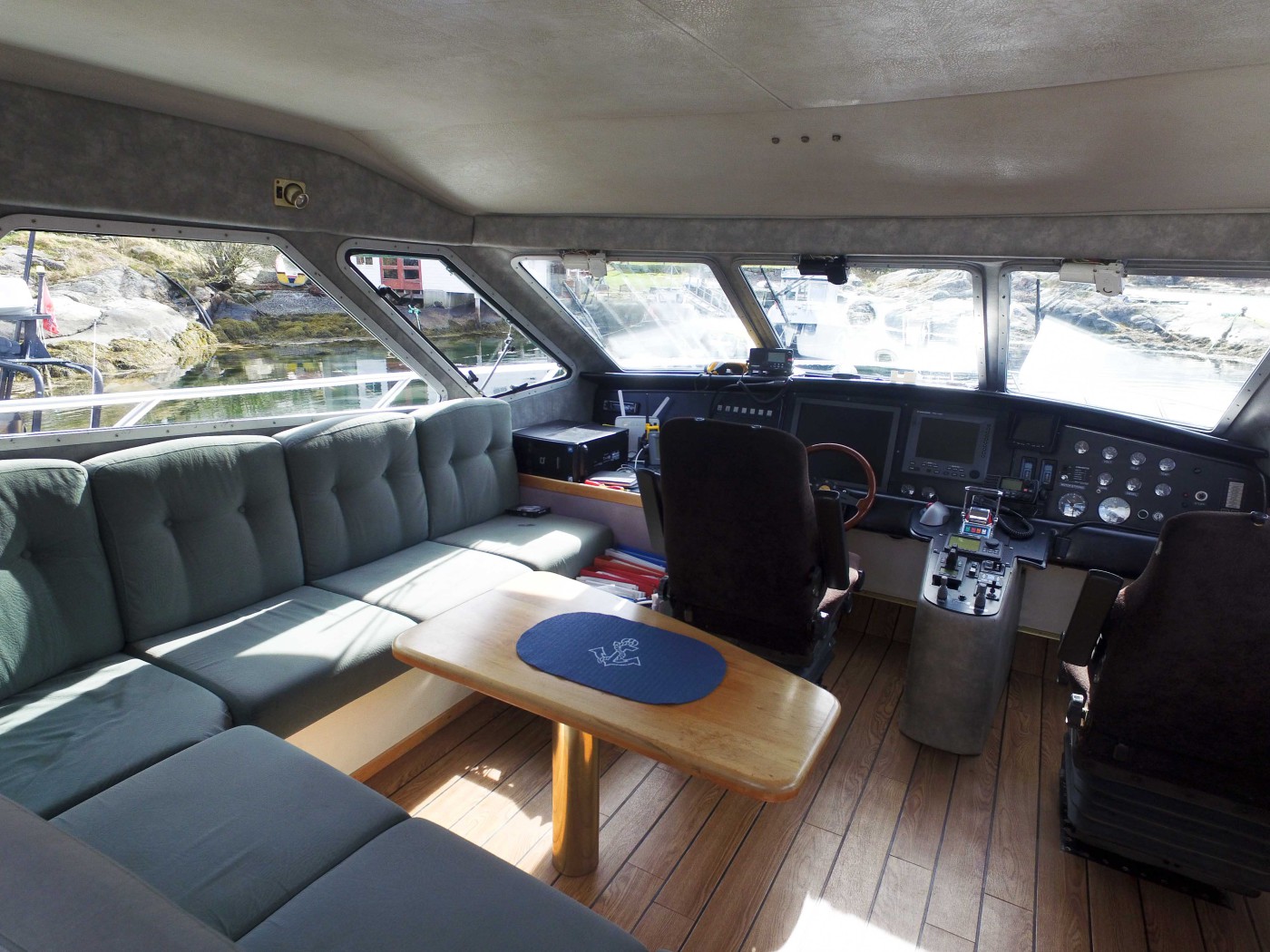 Dive deck
The rails on the middle makes it easy to stow and secure both single tanks and twin sets for the trip to and from dives. At the stern you will find our dive lift that provide an easy and safe point of exit – even with gear on. Onboard we have also an air-bank with capacity to refill our bottles between dives.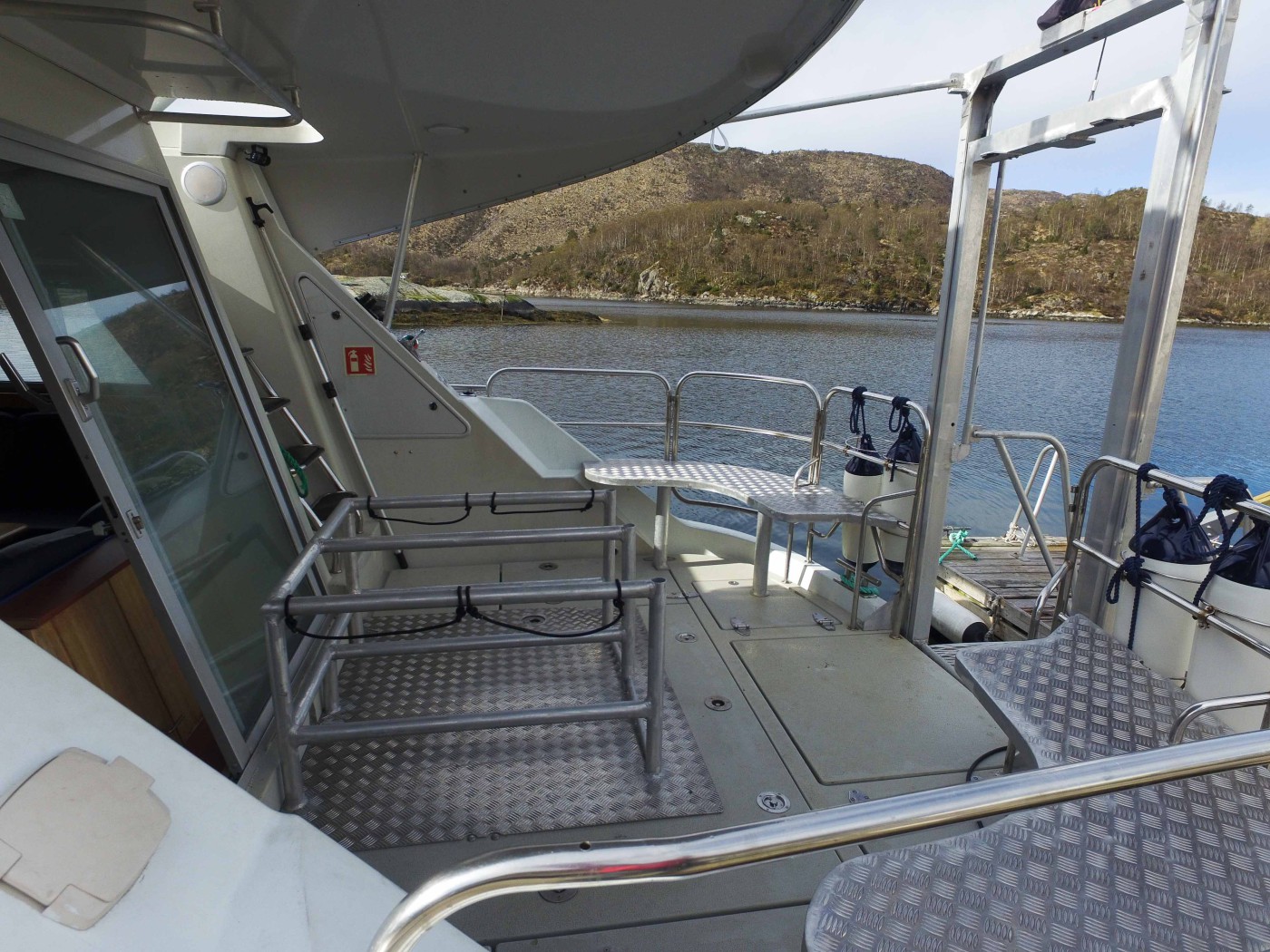 Watch this small video
Our dive resort
On the following pages you can read more about our compressor and blending facility, rental tanks and the dive resort in general.
Tags: båt, dive boat, double enginge, dykkerfartøy, rib, safety, sikkerhet, warm and cozy