Our smart dive boat and dive vessel is a safe and spacious platform for our diving activities.
Whether it is wreck diving, Tec diving or normal recreational diving we are performing, the dive boat is important. It´s not a liveaboard, but still, it needs to be comfortable, fast, safe and efficient. Our dive boat has all of these factors, and we are looking forward to taking you for some super diving to let you explore the bay your self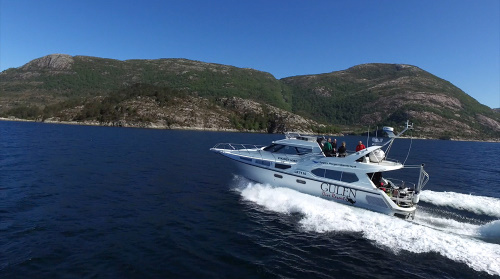 Dive Yacht
Our Dive Yacht is fast, and it helps us to reach our dive destinations in a short period, and it is stable in the sea. It has a custom-built dive deck that is constructed to give you a smooth preparation to enter the water. We use a dive lift to pick you up, and onboard we also have an air bank with the capacity to refill our bottles between dives.
Dive boat
Our RIB is a 35-foot-long (Rigid Inflatable Boat), which is a fast and very steady option that we use on some dives and locations. It´s reliable and one of the most extensive and solid built in Norway.
It has storage capacity and dives leather to get on board, also equipped with a tent, so it´s possible to sit inside during the trip.
Diving and safety
All our dive boats are equipped with all modern navigational aids, radar, VHF radio and all safety aids that are necessary to keep all drivers safe during our day excursions. Of course, also oxygen kit in case of emergency.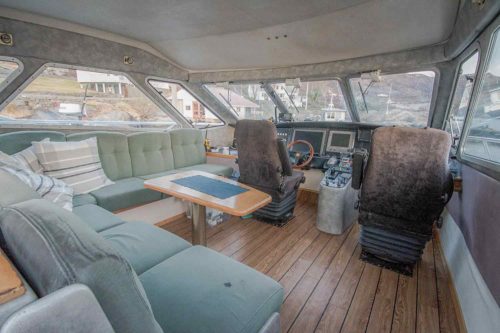 Upper Deck And Bridge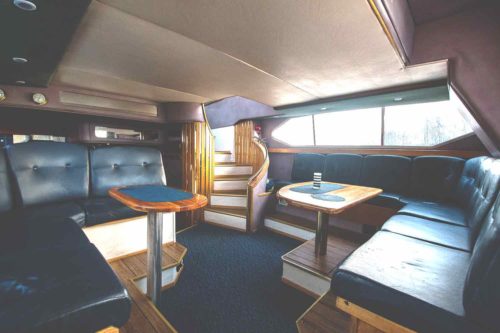 Resting area on Vikingfjord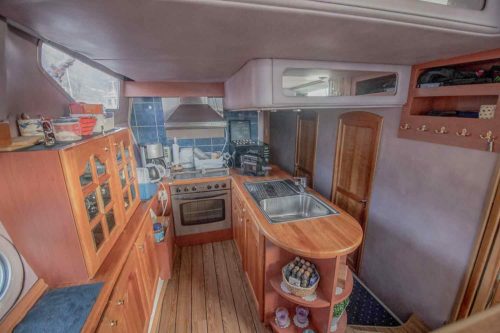 Kitchen Area Onboard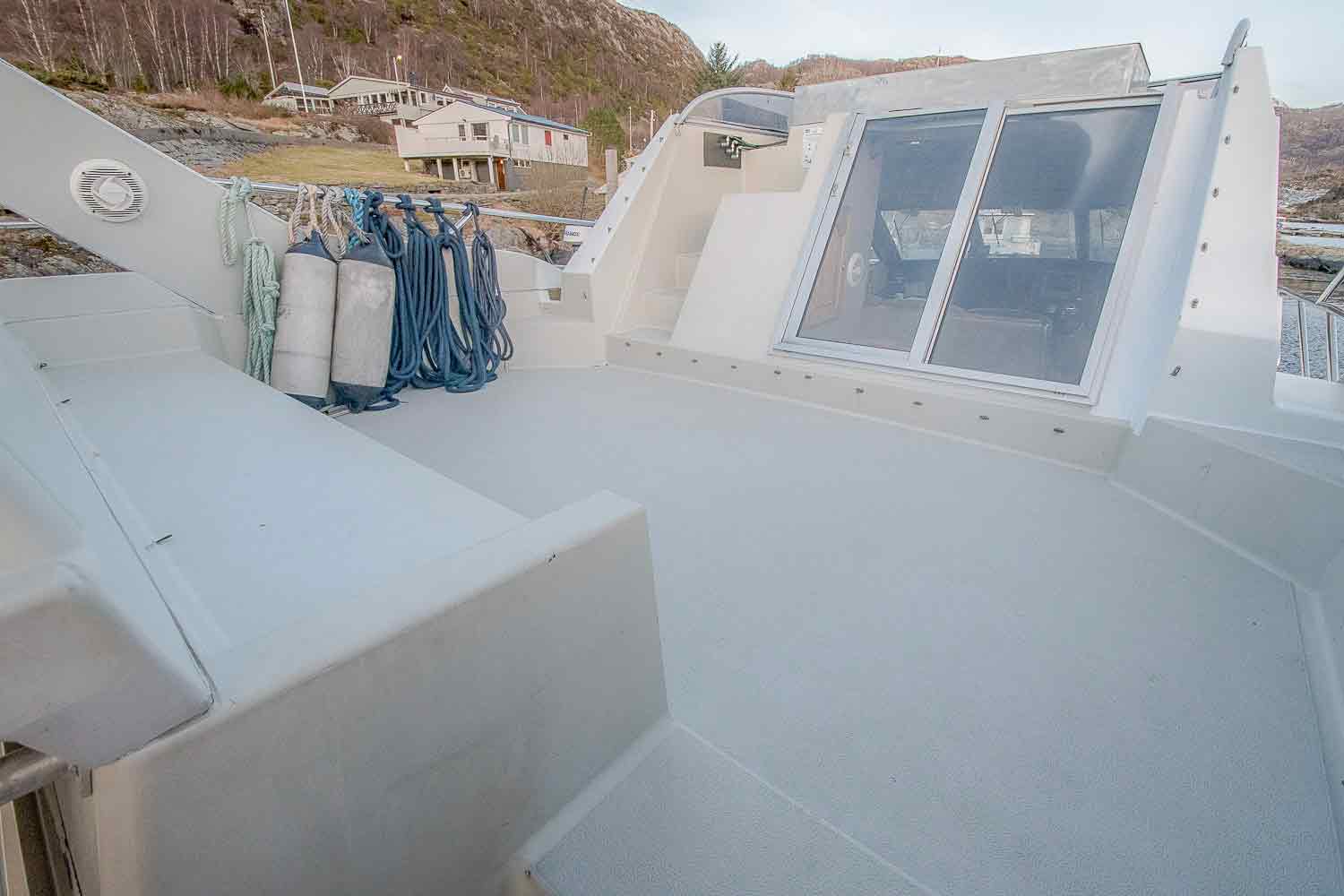 Sundeck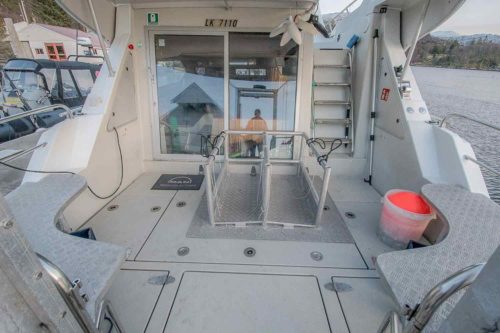 Dive Deck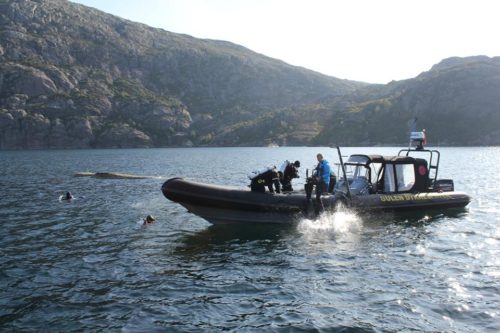 MS Pirat 35Feet Ring Powercraft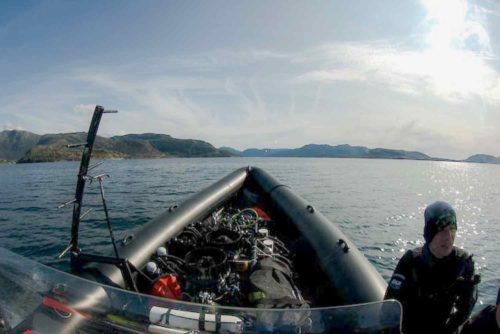 PIRAT On Sognefjord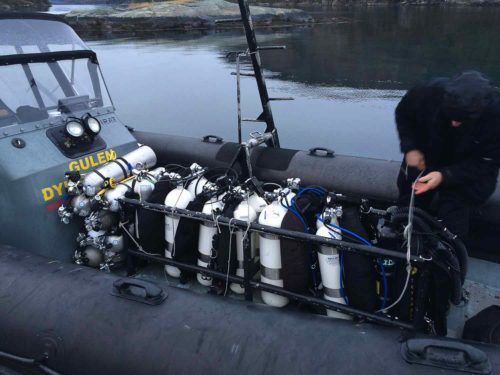 35 Feet RIB Pirat
Watch this small video
Our dive resort
On the following pages, you can read more about our compressor and blending facility, rental tanks and the dive resort in general.