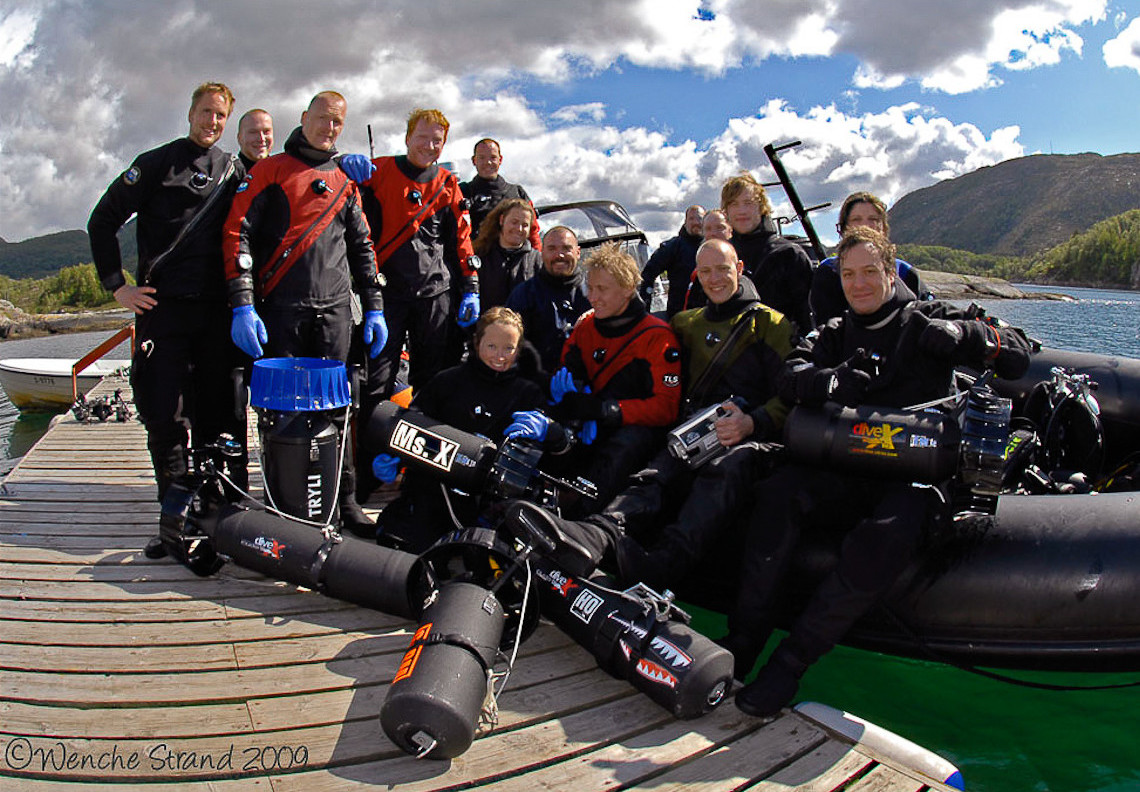 Tech diving
We have over 10 years experience dealing with tech diving, and has hosted GUE, IANTD, TDI and PADI tech courses and rebreather gatherings.

Whatever organization you belong to, at Gulen Dive Resort you can go deep and make longer dives, assuming you have certification.
Since we are technical divers ourselves, we know what you need and when you need it. We can handle all your needs in terms of bottles, deco bottles, Sofnolime, gas and technical dry suits
We offer some really awesome deep wreck dive – visit us at Gulen Dive Resort and experience it for yourself!!
Tech diving is nothing new to us
Our spacious RIB works well as a dive platform even with double set, deco tanks, underwater scooters and rebreathers – and you always have qualified surface-support. We know what you need and when you need it.
Learn tech or sidemount
If you want to take a tech course or learn sidemount diving, don't hesitate to get in touch! Contact us here
Our dive resort
On the following pages you can read more about the dive boat, our compressor and blending facility, rental-bottles and the dive-resort in general.
Tags: baylout bottles, diluent bottles, DSAT, GUE, IANTD, PADI, rebreather friendly, sofnolime, stage bottles, TDI, Tech diving, tech resort