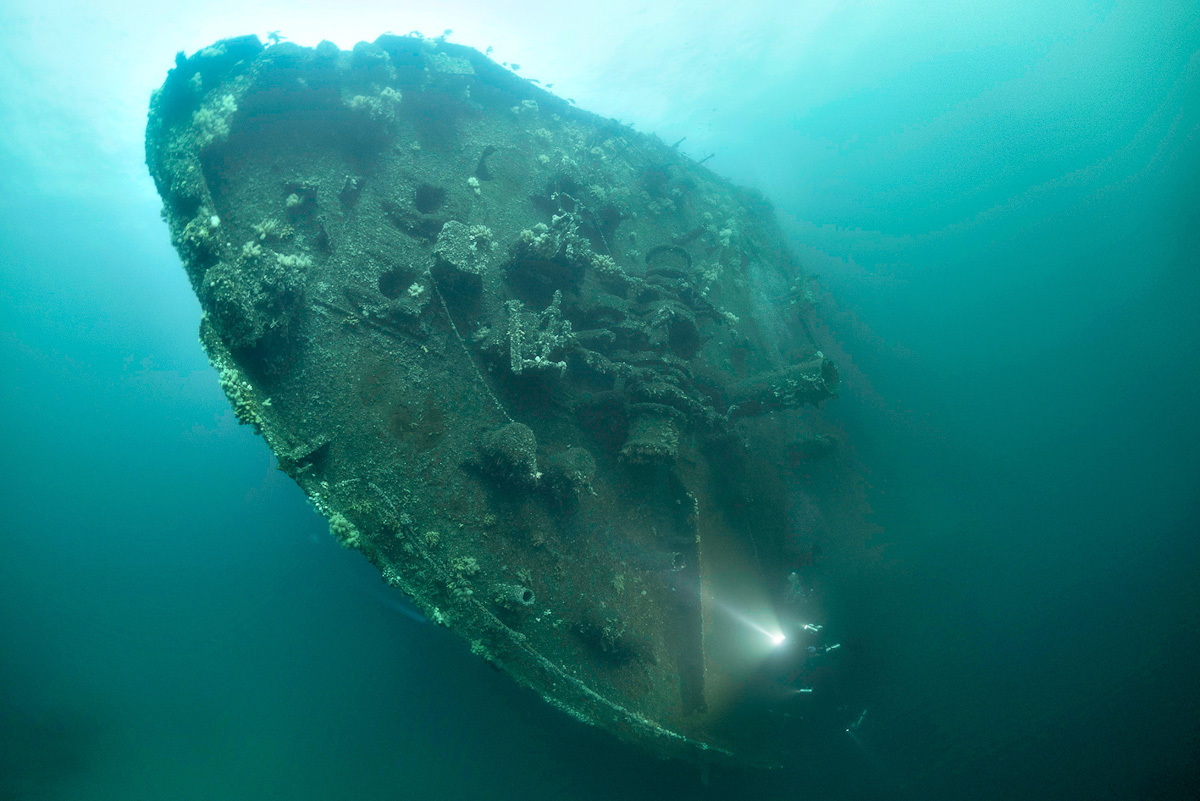 The best of wrecks
The area around the Sognefjord was of great strategic importance during WWII…
The best of wrecks, offer wreck diving in the area around the Sognefjord. This area was of great strategic importance during WWII. It was not as
heavily defended by German fighters as further south, and still within reach of Allied bombers.

Gulen Dive Resort offer 20+ spectacular wrecks and several of them are truly world class. Our pride and joy is Frankenwald, voted Norway's Best Wreck in 2009 by the Norwegian dive magazine.
We offer several annual wreck diving events, like the Wreck Safari.

---
Read more about our wrecks on these pages
Read more about some spectacular wrecks, the list is an extract of more than 20 wrecks that we have in our area.
Tags: Photo: Alex Dawson, vrak, vrakdykk, vrakdykning, wrack, wrecks, ww2
Trackback from your site.